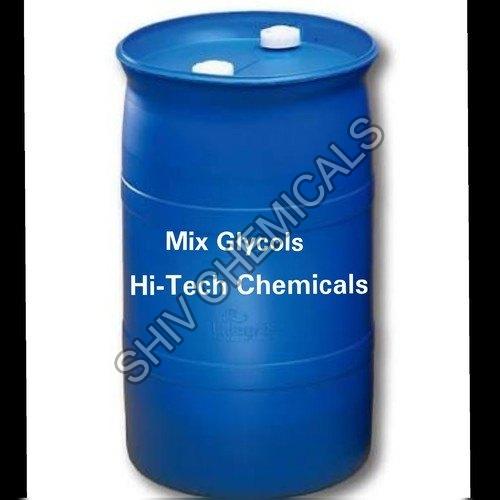 Glycol liquid is an industrial product that has the unique property to absorb heat. It is miscible with water and is better at heat transfer than water itself.
Automotive engines tend to generate heat due to friction among the moving parts of the engine and the process of burning fuel in exchange for mechanical energy. Automobiles in hilly regions are especially prone to overheating, as climbing up slopes requires a greater generation of mechanical energy.
The overheating of machine parts can lead to breakdowns or complete damage to the engine itself rendering it from working any further. However, Glycol liquids also known as Antifreeze is a saviour!
Antifreeze has the excellent property of cooling, which in turn increases the life span of engines and it also prevents sudden breakdowns and damages to the machine parts due to heating.
Uses of Glycol Liquid in Different Industries
Other than being utilized as a coolant in automobiles, glycol liquids also play a role in the fibre industry and the manufacture of certain explosives. Glycol liquids are also used in fluid brakes.
The fibre industry uses glycol liquid in the generation of man-made fibre which is essential to society. Man-made fibre is cheaper than natural fibre and has properties that are beneficial and cannot be provided by natural fibre.
Purchasing glycol liquid from wholesale glycol liquid suppliers is recommended if you require large amounts of the liquid for your industry keeping in mind that the chemical has a shelf life of only 1 year.
If you are looking to purchase the chemical at small affordable rates, it is better to contact a glycol liquid supplier near you. As you will need to buy new antifreeze annually or sooner, as per your requirement.
Risks involving Glycol Liquids
While working with glycol liquids one should wear appropriate protective gears like gloves and face shields as glycol is known to be a skin irritant and allergen.
Ingestion of this chemical can be fatal as it is toxic to human beings. Glycol liquid ingested by humans can crystallize in the kidney and liver which will lead to organ failure and the chemical can also affect pH levels of the body which directly affects the function of the heart and lungs. Therefore, it is important to use protective gear while working with the chemical to avoid work accidents. As an employer running a business, providing a safe environment for your employees becomes a priority. To ensure their safety, make sure to provide them with the best quality protective gear and set strict guidelines to use the gears for the right purpose.
Chemicals have become a large part of human life. Chemicals are used to make products at affordable rates, and accessible to all strata of society. However, society as a whole should take precautions and be aware of the harmful side effects of chemicals.
Most chemicals are harmful to the environment and as responsible residents of Earth, humans should reduce their use of toxic chemicals, follow correct procedures to dispose of chemicals, and avoid wastage of materials.